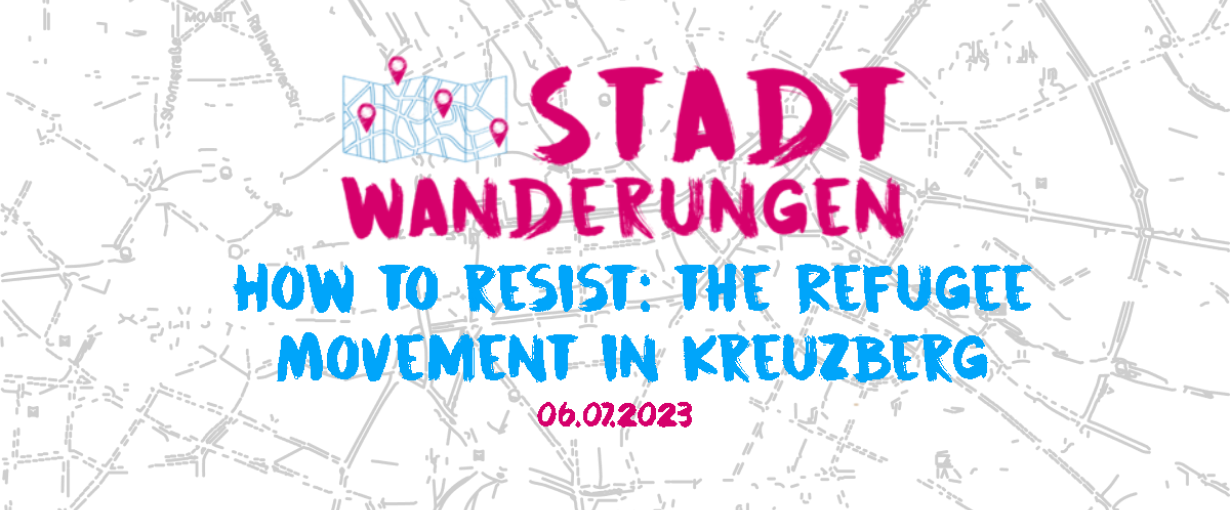 How to Resist: the Refugee Movement in Kreuzberg
querstadtein e.V.
Naturfreundejugend Berlin
How to Resist: the Refugee Movement in Kreuzberg
++ The tour will be in English ++
Jennifer Kamau´s tour starts at Oranienplatz in Kreuzberg, which has been the centre of political movements and resistance since the seventies. In 2012, asylum-seekers had set up tents here to protest against German asylum practices such as poor housing in shelters, compulsory residency (ie no freedom of movement across state lines) and deportations. Jennifer was there from the very beginning.
On her tour she visits the places that have become symbols of this important movement. She explains what Oranienplatz activists* were demonstrating against and how the empty Gerhard-Hauptmann-Schule, which was occumpied during the struggle, since became a political issue. The participants also hear the little-known story of the feminist resistance against patriarchal structures within the movement — a struggle that Jennifer and her comrades still continue today along with their commitment to fight against racism.
The tour is in cooperation with querstadtein e.V.
The participation fee is 3€. If you can't pay the fee, you are still welcome to register!
You can register by sending an email to seminare@naturfreundejugend-berlin.de or using the contact formular (click). Please give your name and age.